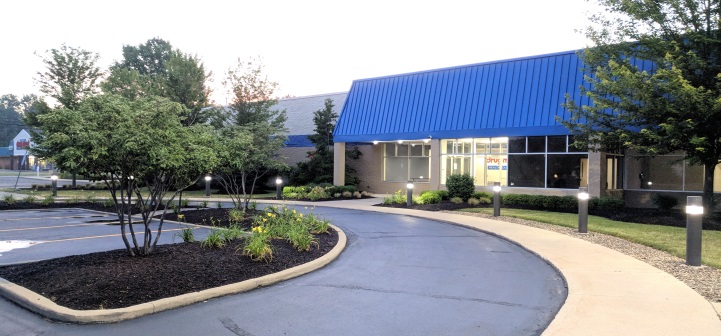 Gentry Health Services is committed to improving the clinical outcomes of patients with the most complex of disease states. Our services are geared with one primary focus,
TAKING CARE OF THE PATIENT
. The goal of the entire staff at Gentry is to ensure that our patients are satisfied with their experience at our pharmacy.
Gentry Health Services proudly operates a state of the art pharmacy in Avon Lake, Ohio, just west of the Cleveland Metropolitan area. Our facility is fully licensed in all required states and capable of serving patients throughout the United States. Thank you for visiting our website. Please browse to learn more about our services. If we can answer any questions, please give us a call at 1-844-4GENTRY (1-844-443-6879).
---
Why URAC?
Gentry Health Services strives to provide quality and excellence in the healthcare services we provide. We strive to be held accountable to the highest standards in the pharmacy industry and have chosen to seek URAC accreditation to review our services and validate this commitment. Accreditation from URAC ensures that Gentry Health Services is putting the care of the patient first and creating a path to better care.
URAC's Mission Statement:
URAC's mission is to promote continuous improvement in the quality and efficiency of healthcare management through processes of accreditation, education and measurement.
About URAC
URAC, an independent, nonprofit organization, is a well-known leader in promoting healthcare quality through its accreditation, education, and measurement programs. URAC offers a wide range of quality benchmarking programs and services that model the rapid changes in the healthcare system and provide a symbol of excellence for organizations to validate their commitment to quality and accountability. Through its broad-based governance structure and an inclusive standards development process, URAC ensures that all stakeholders are represented in establishing meaningful quality measures for the entire healthcare industry. For more information, visit
www.urac.org
.
"By applying for and receiving URAC accreditation, Gentry Health Services has demonstrated a commitment to quality healthcare," said URAC President and CEO Kylanne Green. "Quality healthcare is crucial to our nation's welfare and it is important to have organizations that are willing to measure themselves against national standards and undergo rigorous evaluation by an independent accrediting body."
---
Gentry Health Services is accredited by Accreditation Commission for Health Care (ACHC) for compliance with a comprehensive set of standards. ACHC is a third-party accreditation organization that has developed the highest national standards that providers are measured against in order to illustrate their ability to effectively and efficiently deliver quality healthcare products and services to consumers.
WHAT DOES IT MEAN FOR YOU?
Accreditation requires healthcare organizations to demonstrate compliance with specific quality and process standards. By choosing a healthcare provider that has achieved ACHC accreditation, you can take comfort in knowing that you will receive the highest quality of care. If you have any concerns about the product or service that you receive from Gentry Health Services, you may contact ACHC directly at 855-937-2242.
---
The rigorous accreditation process for Rare Diseases and Orphan Drugs involved audits of Gentry Health's policies and procedures, compliance checks and analysis of training tools, as well as evaluation of patient protocols and delivery of care processes. This additional recognition in Rare Diseases and Orphan Drugs encompasses processes and procedures necessary to bring medications for rare diseases into market from FDA approval to patient management, employee education, and medication handling and dispensing with a clear, and agreed upon, collaboration between Gentry Health and the manufacturer to provide optimal patient care and the ability to collect, analyze, report on, and act upon data collected during the patient treatment journey. Gentry Health is the 7th company nationally to proudly achieve this prestigious ACHC distinction.
---

WHY IS .PHARMACY IMPORTANT?
Today, the vast majority of websites selling prescription drugs online are doing so illegally – many of them sell unapproved, substandard, and counterfeit medicine.
The National Association of Boards of Pharmacy® (NABP®), the official registry of the .pharmacy domain, has found that 96% of the nearly 11,500 internet drug outlets it has reviewed are out of compliance with United States pharmacy laws and practice standards.
Of the websites NABP has identified as Not Recommended, 88% appear to have affiliations with networks of rogue internet outlets and 89% do not require a valid prescription!
---
National Association of Boards of Pharmacy

National Association of Boards of Pharmacy
NABP is a not for profit association that protects public health by assisting its member boards of pharmacy for the purpose of protecting the public health and offers programs that promote safe pharmacy practices for the benefit of consumers.
DESCRIPTION
Digital Pharmacy Accreditation signifies to patients and payers that the pharmacy has an internet presence and that the pharmacy meets the highest standards of pharmacy care and complies with the licensing requirements of its state and each state to which it practices pharmacy. A Digital Pharmacy Accreditation seal lets patients know that they are on a safe site. For additional information regarding the accreditation program or to identify accredited locations, please visit the Criteria link below.
CRITERIA
---