Prescriber Services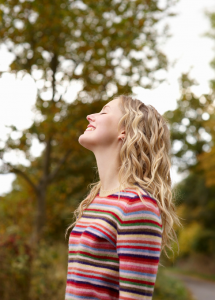 At Gentry Health Services, we see the patient as a whole person. We understand the challenges people with complex health conditions face in trying to manage their unique and often complicated medication regimens. We aim to simplify their lives.
With education programs, individualized counseling and 24 hour assistance, we provide unparalleled support for both patients and providers. Our holistic and innovative strategies are designed to assist with adherence and improve patient outcomes.
Care Coordinators assigned to each Patient
Our team will be in touch with your patient regularly to make sure their needs are being met. They will call to find out if deliveries have arrived as expected, if the patient is having issues with their medications, and to remind them when their prescription is due to be refilled.
Insurance Verification and Prior Authorization
Our care coordinators will assist your patient with verification of benefits, claims processing, and prior authorizations. They can also assist with co-pay and financial assistance programs.
Synchronization
Working in conjunction with Discount Drug Mart's SYNC your MEDS program, Gentry Health's Enhanced Pharmacy can synchronize and dispense ALL of your patient's medications together. Gentry Health Services pharmacy will attempt to fill all maintenance prescription medications when possible.
Consultation and Personal Service
Along with our dedicated team of care coordinators, a licensed Clinical Pharmacist is available to speak with you or your patient to review medications. Pharmacists are also available 24/7 to assist with questions or issues. Our services are designed with your patient's needs in mind.
Web Portal
Log into our convenient physician web portal to track information related to a patient under your care including order status, prescription status, as well are view previous orders.
Website
Call our team of professionals to learn more about what Gentry Health Services can do for you!
SUMMARY OF SERVICES
Enhanced Pharmacy Services
Comprehensive therapy-specific programs as well as compounding, injectable and oral pharmaceutical treatments for:

Multiple Sclerosis
Hepatitis
HIV/AIDS
Rheumatoid Arthritis
Many Others

Patient Management Program
Available to all who utilize Gentry Health's Pharmacy
The specialized programs developed by Gentry Health Services are used to provide these key benefits:
Provide education and training to support every patient's unique disease state for the safe administration of medications and adherence to the medication regimen.
Access to highly trained clinicians who will facilitate therapeutic monitoring and care management between patients and healthcare providers to ensure that care is safe and appropriate.
Provide support for secondary conditions and symptoms you may have.
Provide you access to courteous, professional staff that will make the entire process convenient and less stressful.
Provide communication to you the prescriber with very important details of your patient's care for faster intervention as required.